PURE ESSENTIAL OIL | ORGANIC VETIVER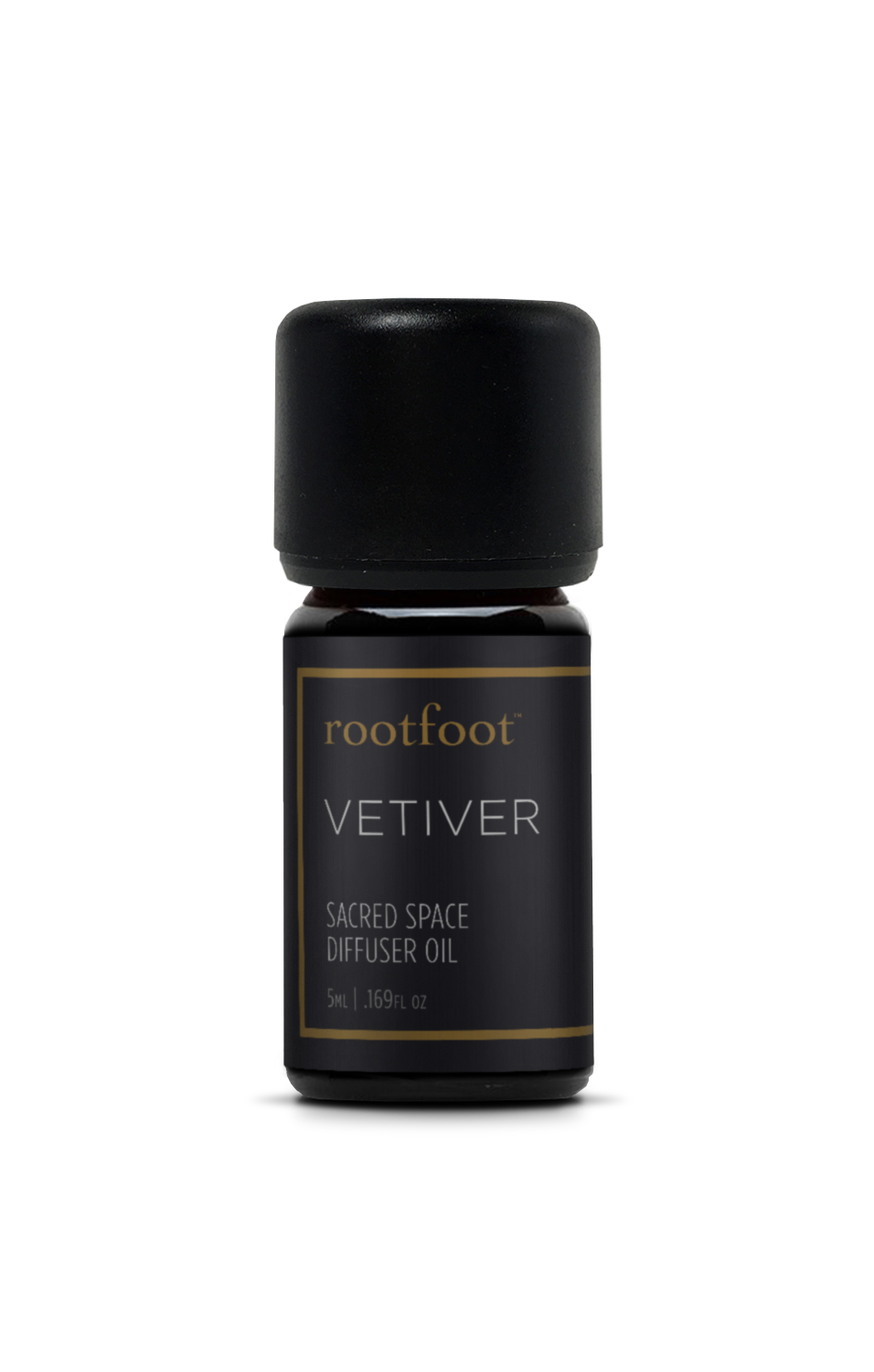 PURE ESSENTIAL OIL | ORGANIC VETIVER
5ml / .169fl oz
Haiti, Steam Distilled 100% Pure Therapeutic Grade Essential Oil, Organic
Vetiveria zizanioides

For therapeutic use, diffuser, shower and bath.

SCENT PROFILE:
Full-bodied, Deep, Rich, Strong Wood and Root Notes

APPLICATION SUGGESTION
To calm, ground, balance.

QUALITY: Our oils are high-grade/ high-vibrational tools for healing, transformation, and connection that support the vitality of the Earth through sustainable eco projects and conscious agriculture.

VETIVER - SPECIAL DISPENSING INSTRUCTIONS:
As Vetiver is a deeply resinous oil, we recommend holding the bottle at a 45 degree angle for approximately 30 seconds until the oil begins to drip and tapping the bottom of the bottle a few times to release oil. This oil takes longer to dispense than other oils.

SAFETY GUIDELINES:
Do not take internally or use undiluted on the skin. If you are pregnant or nursing, discuss with your health care provider first. Keep out of reach of children.
VETIVER

VETIVER, VETIVERIA ZIZANIOIDES, HOLDS A DEEP RESINOUS SCENT FROM LONG REACHING ROOTS THAT GROW DEEP INTO THE EARTH. THE OIL OFFERS PROFOUND GROUNDED SUPPORT, CALMNESS, AND STRENGTH, SOOTHING THE NERVOUS SYSTEM WHILE NOURISHING MIND AND BODY.